Healthcare Software Development
For years, we've been developing custom healthcare apps, telehealth and mHealth solutions that address the most acute challenges of medical providers.
Healthcare Software Solutions
As a custom medical software development company, Agente will understand the needs of caregivers and support the healthcare industry with unique solutions, such as medical appointment apps, healthcare scheduling software, clinical management apps, corporate medical portals, digital patient solutions, mobile apps, and telehealth apps.
We build custom healthcare software to help hospitals, clinics, pharmaceutical companies, as well as healthtech providers to deliver cost-effective quality patient care. Each product we make has a well-thought user experience design that gives quick access to patient records enhances task automation and keeps paperwork in the due order.
Healthtech and Medical Software
Clinical &
workforce management
We work on appointment scheduling systems, patient portals, and clinical documentation system.
Telehealth solutions
Our team builds telemedicine applications that leverage online treatment and increase patient flow.
mHealth and fitness apps
Our medical mobile apps help doctors and patients keep track of records remotely from their mobile devices.
Healthcare analytics
Healthcare analytics can put data at the heart of your decision-making through the power of BI technologies.
Medical practice management
We deliver solutions that manage and optimize every aspect of financial, operational and medical practices.
Digital patient systems
Digital patient software is bridging the gap between healthcare apps and the EHR/ EMR systems.
Advantages of healthcare solutions
For healthcare providers:
Daily clinical routine control
Steady patient monitoring
Improved medical billing
Efficient patient-doctor communication
EHR and EMR access and management
Informed clinical decision-making
Accessible medical staff training
For patients:
Improved patient care
Facilitated information flow and interoperability
Fewer medical errors
Claim fraud prevention
Minimized unnecessary expenses
Compliance with healthcare standards and regulations
Our Competence in Healthcare
Software Development
Trusted and Skilled Team
Since 2009, we have been providing custom medical solutions to address urgent needs of businesses worldwide. We are proud of our 100+ successful projects in UX/UI design web, mobile software development, QA & testing.
Personalized Approach
Our design and development process is driven by solving your particular business problems. We build products that help you reach your business goals, believing that software is only a tool to contribute to your success.
Industry Standards Compliance
We keep up with the changing regulations and laws in healthcare software development to make sure that our solutions comply with HIPAA, IEC 62304, OWASP and FDA 21 CFR Part 820.
Design-Driven Development
We view your business requirements from the perspective of form, function, and experience. For each project, we can run product workshops before development to provide end-users with a stress-free experience.
Who We Deliver To
We offer full-cycle healthcare software development services for mid-sized and large medical and pharmaceutical businesses as well as healthtech providers and startups.

Healthtech providers
We help healthcare technology companies to harness powerful medical software solutions and create products and services for hospitals, medical centers, and pharmacies.

Hospitals & medical centers
We create custom healthcare software for hospitals and clinics that empowers those healthcare organizations with digital technology and automation solutions.

Pharmaceutical companies
Working with pharmaceutical companies, we create POS & pharmacy software solutions to manage stores, stocks and communicate drug information.
Our Healthcare Projects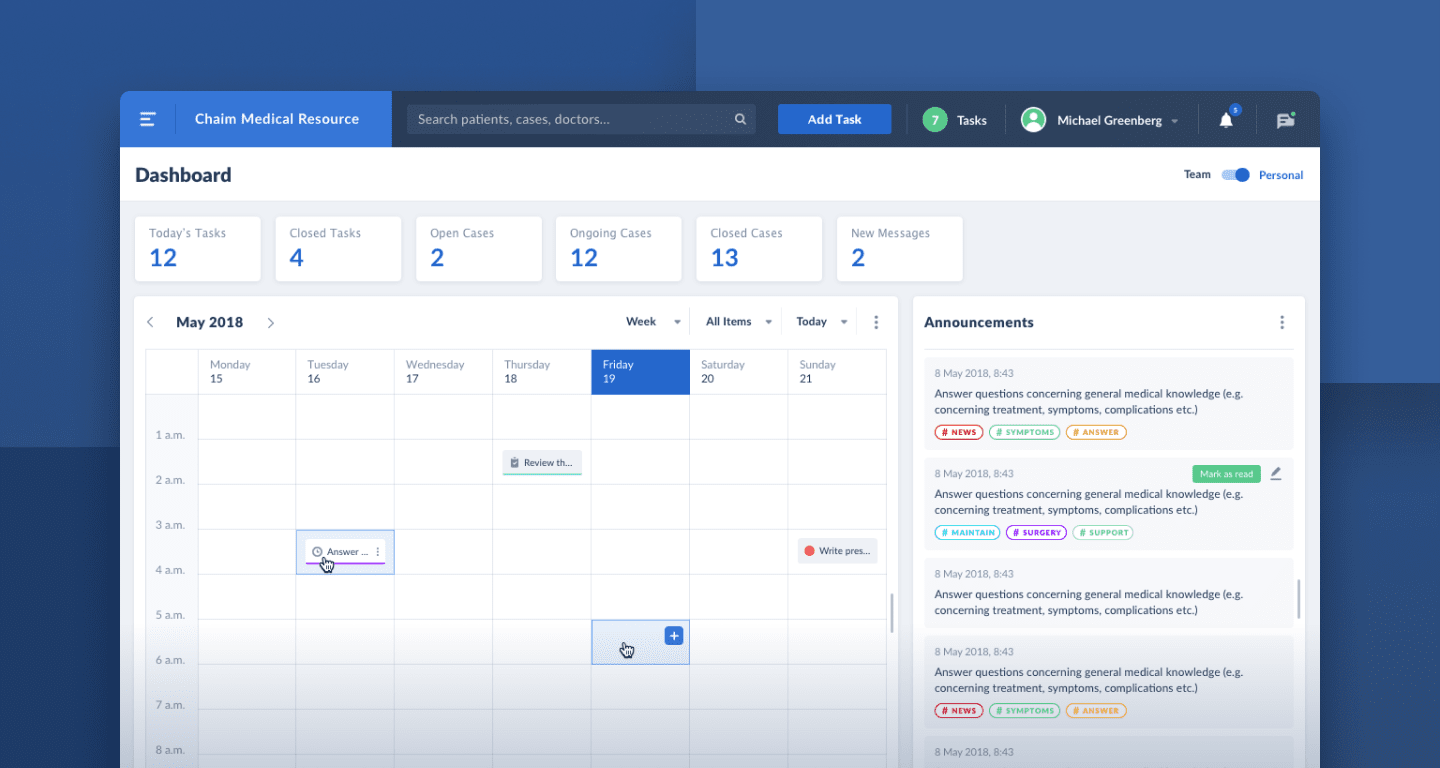 Clinical Management System
Clinical management system for a non-profit medical resource organization.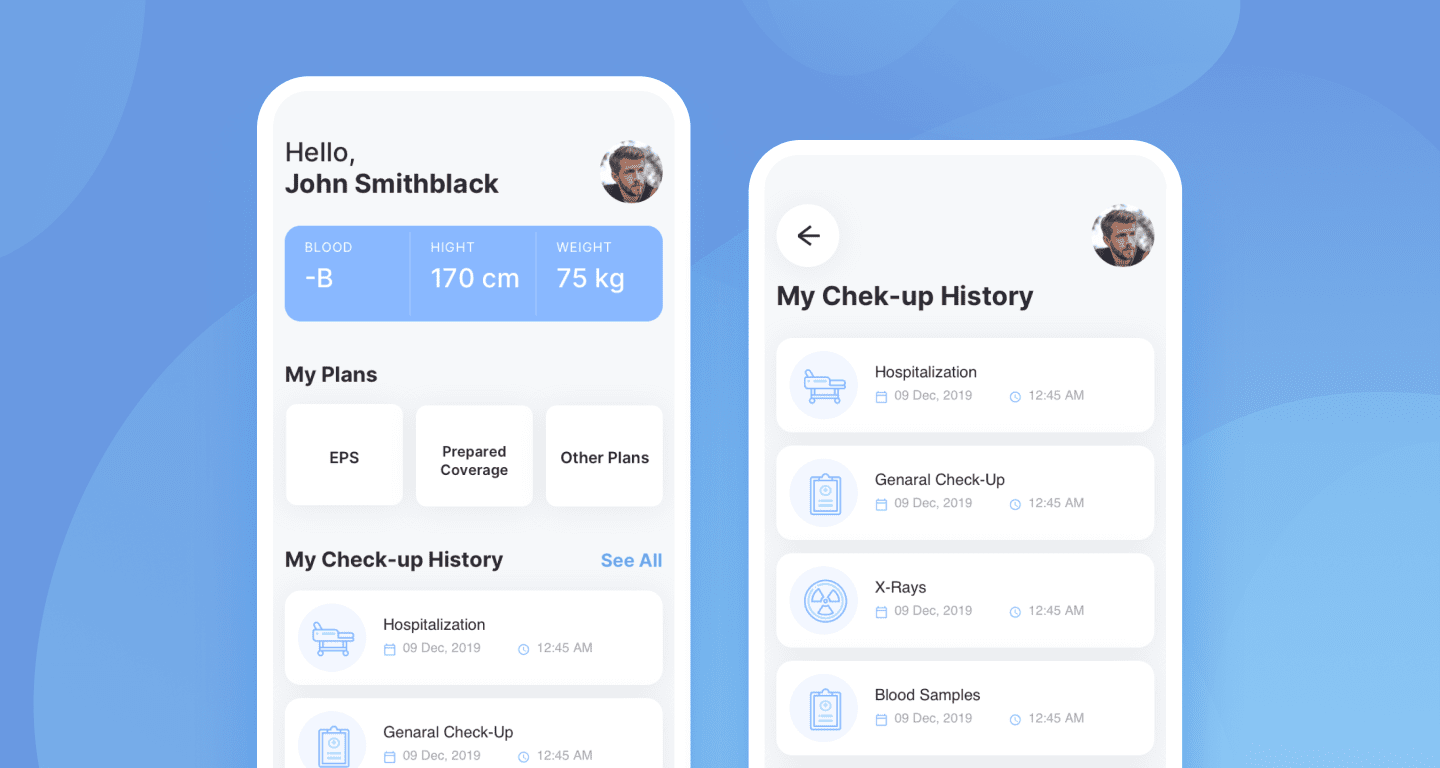 Medical App
A healthcare mobile app for patient's personal care and medical records storage.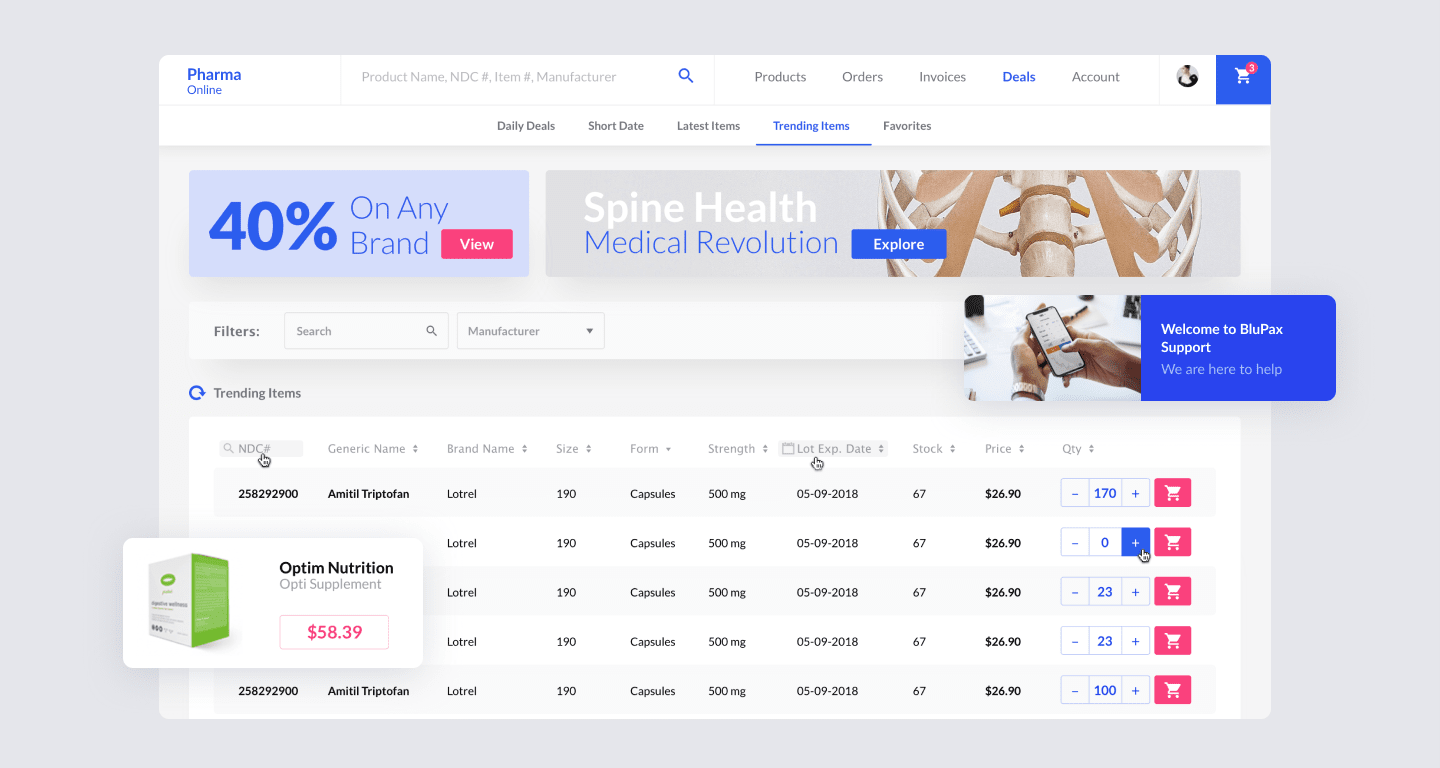 Healthcare CRM
Pharmaceutical distribution software for distributors and wholesalers of the pharmaceutical industry.
What Our Clients Are Saying
Useful Healthcare Sources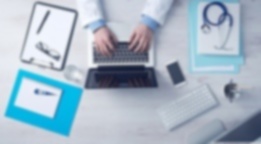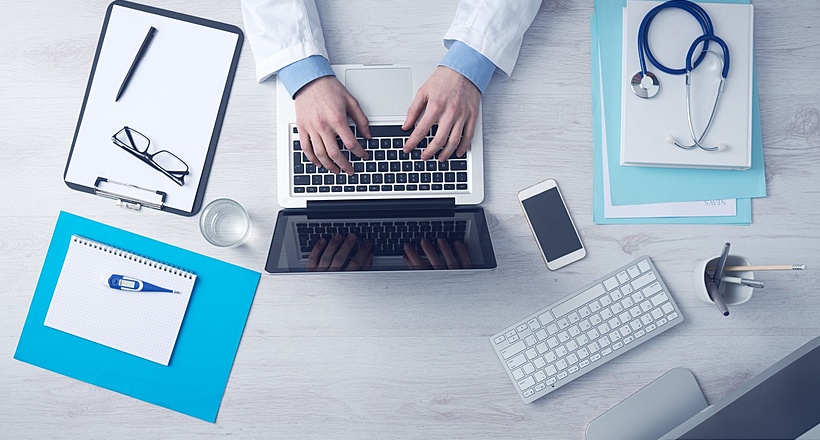 Today the number of Internet users is enormous, and it is still on the rise. According to a study by Pew Research Center, approximately nine out of ten adults use the Internet in the U.S. alone. The Internet has turned into a valuable source of information. For instance, more than 70% of connected adults look online for health information.
Let's talk
Is there a challenge your organization or company needs help solving? We'd love to discuss it.