Hey Wine — Mobile E-commerce App
The client came to us with an idea to design and develop an e-commerce platform for wine ordering. Initially, we agreed to go with only an iOS app for that.
As a result, not only the iOS app was built but also a web app and promo website that utilized the product identity that was also produced by our team.
What is HeyWine?
HeyWine is a mobile e-Commerce platform that allows wine lovers to order quality wine in custom-picked sets. Wine sets are gathered directly from wine producers in France and are delivered right to the client's door.
Mobile E-commerce Platform
The main part of the project was an iOS app for a customer segment. It was a mobile e-Commerce platform that allowed wine ordering. It was important to clearly define the information or actions are necessary for users when browsing through a catalog, forming orders, buying wine, and leaving feedback.
Sets & bottles pages
The core element of the app was the wine set page. It included a list of bottles and some info about the set. The set can contain up to 24 bottles. Each bottle page featured a bottle of wine with a list of parameters: Bottle ID, Name, Photo, Region, Color, Taste, Food Matches, Occasion, Sommelier Feedback, and more. The sets were to be assembled manually by the admin of the system in the admin panel.
User Feedback
User feedback was a highly important part of the service because this is the source of data that Online Sommelier uses to make suggestions. Thus, our task was to gather the data in a way that can be analyzed and compared easily. In order to achieve that an interactive questionnaire was created enabling users to rate the wine according to its characteristics: sweetness, acidity, intensity, etc. The highest score was 5 stars.
Online Sommelier
Our main challenge was to implement a special functionality called Online Sommelier. It is essentially a system algorithm that suggests wine based on users' purchasing history and feedback. It gets even better over time: the more wine sets a customer buys, the more precise the suggestions will be.
Web App For Corporate Clients
As we worked on the iOS app the client decided to expand their area of focus and target the B2B market as well. HeyWine Pro became the result of this decision. It was a web app for corporate clients with an ability to order large sets of wine for guests at touristic sailboats and yachts in France.
The app's logic worked the same way as HeyWine iOS app only sets here were much bigger in size and could consist of 60-80 bottles. The special feature here was the build-in cashback system for loyal customers.
Promo Website
In order to promote the mobile app, a website was designed and launched. It serves its marketing purposes and features landing page, About us page as well as Blog, FAQ, and Contacts.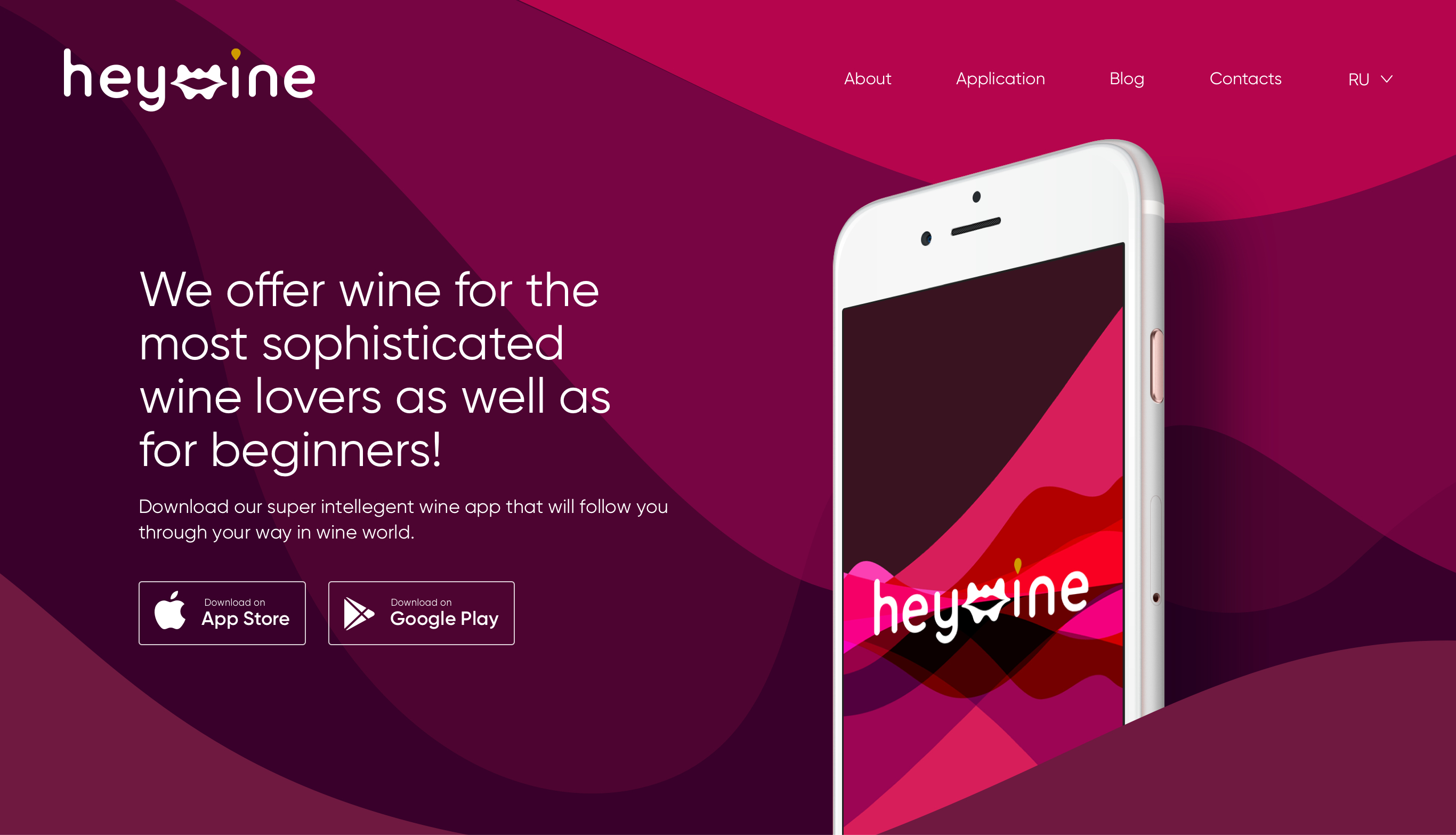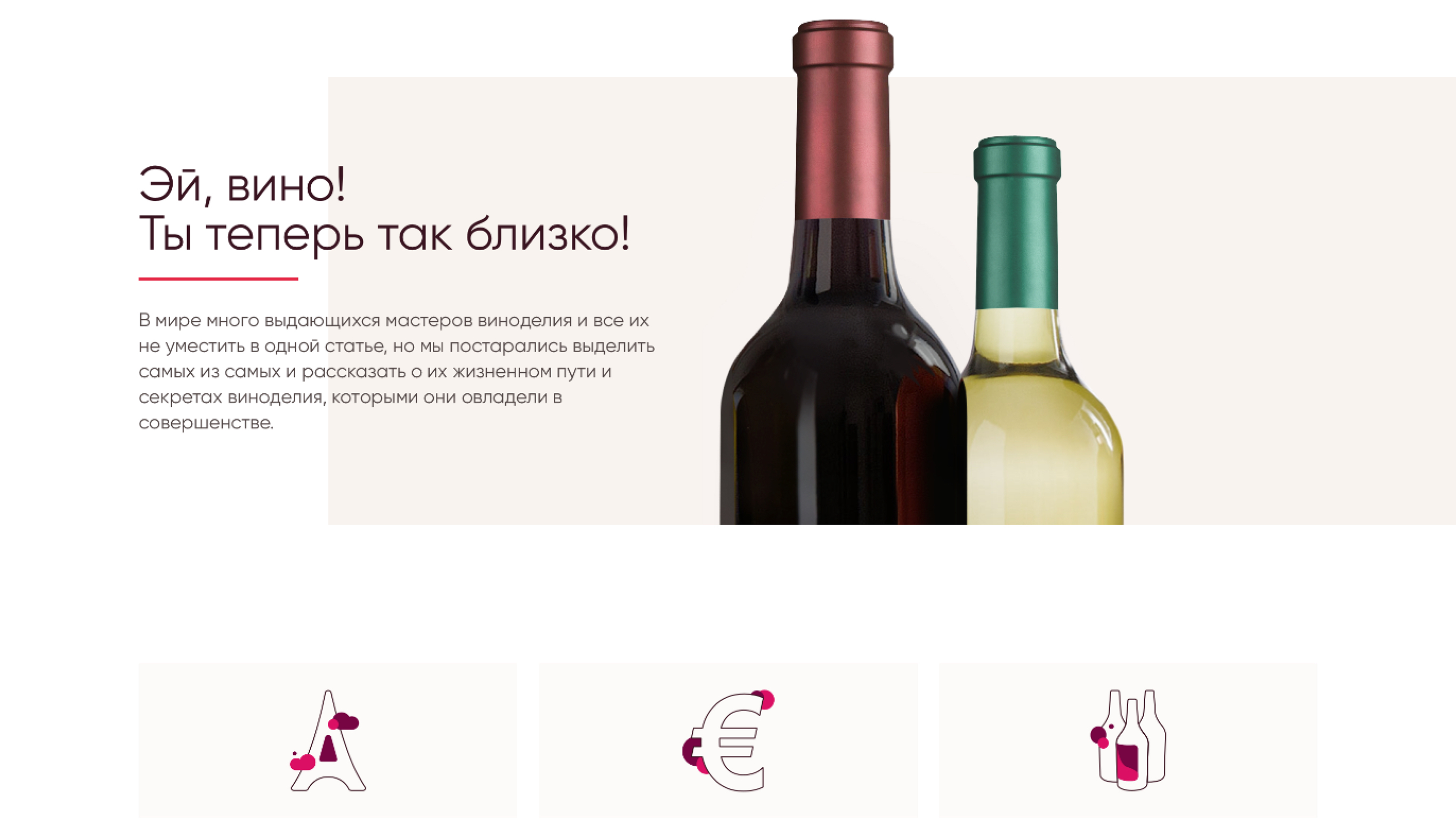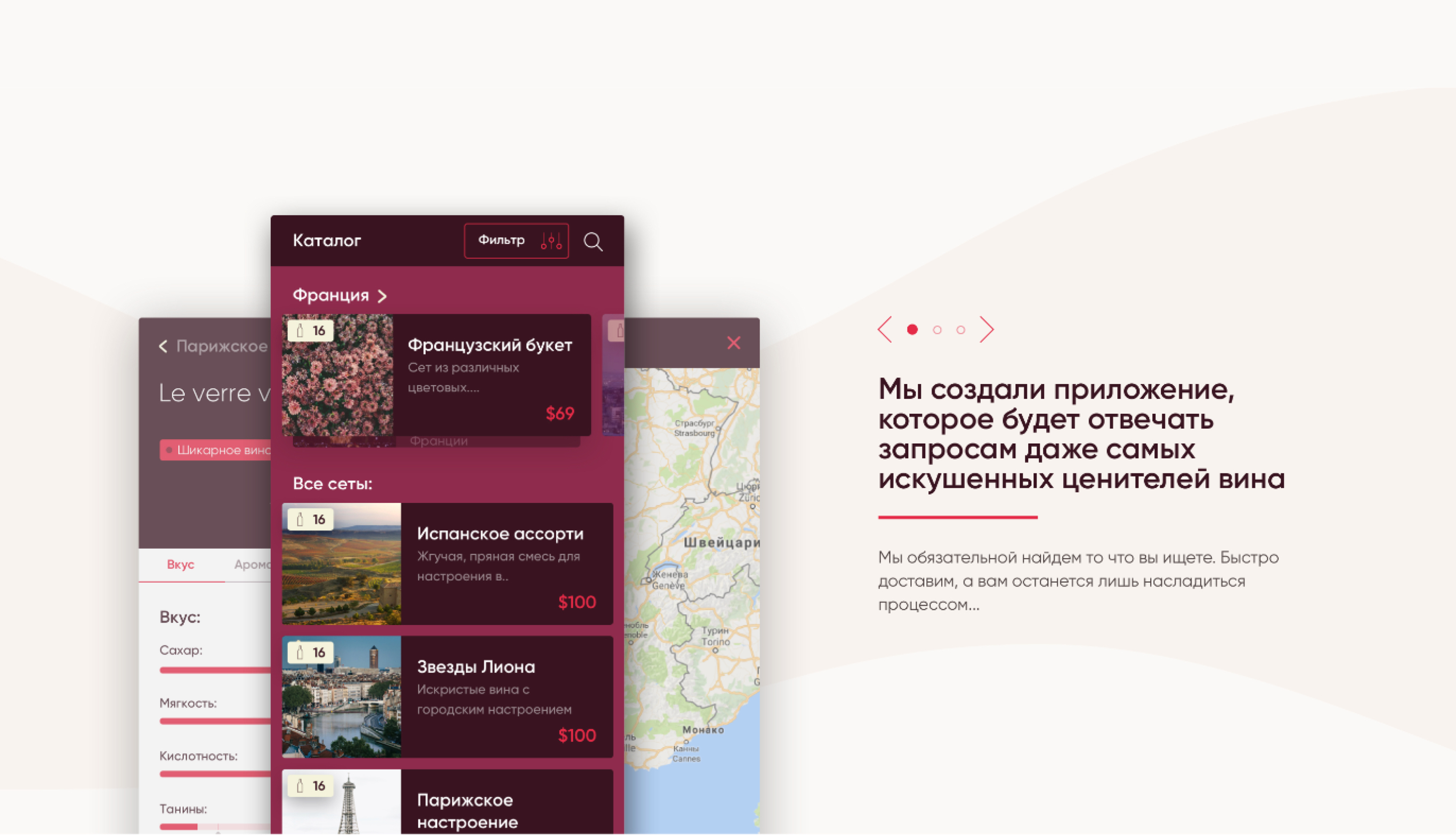 Branding and Logo Book
We did the needed research and checked theme-based e-commerce websites and marketplaces. We then prepared a mood board with food and wine logos, illustrations, and icons. Our first ideas were all about wine bottles and corks, but that wasn't what we wanted to communicate with the logo. We focused on feelings, emotions, how the wine waves, and how it tastes. Bursts of wine and a mouth as a symbol became the final metaphors. The picture was completed with the logo book and the style guide.
Let's talk
Is there a challenge your organization or company needs help solving? We'd love to discuss it.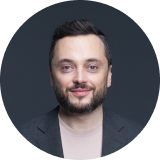 Managing Director, Partner
Andrew Terehin