Custom LMS Development Services
Agente has been providing custom LMS development services for corporate, commercial and educational business needs.
Our clients deserve to have a learning management system created with the design-driven development approach in mind. What does it mean?
We pay particular attention to the design and user experience strategy phase to make sure every feature, every element of the interface, and every click or touch on your learning management system is meaningful.
This could include custom LMS flows for separate audiences, unique assessments to guide users through the training process, or simulations that mimic real apps or systems.
Being an LMS development company, we also implement animation, mobile learning technology, and beautifully branded visuals to amplify your brand's credibility.
LMS Development Services We Provide
Agente is a LMS development company with extensive experience developing complex LMS software solutions from scratch.
Consultation
Our consultation is the first step in creating an LMS software solution that is tailored to your needs. We'll discuss what you want the LMS to achieve and how you want it to function.
Development
We have deep experience in all aspects of custom LMS development: from user interface design and functionality that integrates various features and functionalities into one platform to content management systems integration.
Modernization
Our team can help to update your existing LMS product according to the latest standards and trends in the industry by providing an interactive interface and top-notch functionality.
Integration
Various add-ons, plugins, and APIs that connect your LMS with third-party tools can be integrated in LMS product.
Automation
We help our client to make a number of features automated which makes LMS management process more productive and cost-effective.
Why Choose Agente as LMS Development Company
Trusted and Skilled Team
We are proud of our experienced team of designers, developers, and product managers who make it possible to deliver LMS software development services, leveraging an agile approach and effective communication.
Learner-First Approach
Working on learning management system projects, we put the learner at the center of an LMS and conduct thorough user research for new products or user experience audits for existing ones.
Industry Standards Compliance
We keep up with the changing laws, regulations, and trends in the mobile learning industry, and are able to comply with such standards for learning content distribution as AICC, SCORM, xAPI, and H5P.
Design-Driven Development
In the process of education solutions development, we can run design sprints, solutions testing and usability audit before development in order to provide end-users with a stress-free experience.
Features of Custom LMS Development
Course Building Tools
We build WYSIWYG tools with simple building blocks that allow admins to create interactive courses.
Training Modules
In creating a learning management system, we follow a modular approach that allows for a well-structured content organization.

LMS Security
We build LMS solutions that support personal data protection and can be installed on local servers.
Reports and Analytics
With a custom reports and dashboards constructor, you can view all the necessary analytics in real time.
Native Integrations
Our LMS will easily integrate with most major HRIS, CRM, payroll, and other business systems to improve data syncing.
Mobile Learning
Each web-based solution can be empowered with native LMS mobile applications available for iOS and Android.
Why Do You Need Custom LMS Solution Development?
Your business will
benefit from:
No limitations to functionality
No ongoing licensing fees
On-demand updates
Scalable architecture
Security
Integrations
Your learners
will love:
Learner-first personalization
Collaboration tools
Real-time tutor and peer feedback
Increased engagement
Gamification of content
Mobile learning solutions
What Our Clients Are Saying
Who Needs LMS Development Services?
Whether you represent a private business, a large enterprise, or an educational institution, our LMS development services will greatly improve the performance of your company.

Corporate Sector
In the corporate environment, it's vital to develop a custom learning management system for employee training and onboarding that provides complete flexibility and grows in your own direction.

Consumer Sector
We help educators to create and sell custom online courses and to provide their students with a consistent and engaging learning experience across various devices.

Education Sector
Our development team applies the latest edtech to build custom solutions for online education, enhancing the learning process in schools, colleges, and higher education institutions.
Technology Stack
We work with reliable, secure and time-tested technologies only to create beautiful and functional mobile and web applications. React fulfills this objective the best!
Backend Development
Python
Node.js
Frontend Development
JavaScript
React.js
HTML5
TypeScript
Mobile Development
iOS: Swift
Android: Android Java, Kotlin
Cross-platform: Flutter
LMS Software Development Process
If you expect your app to be user-friendly, intuitive, and beautiful at the same time - you're in the right place. Get your web application done with extreme care of functionality and visual quality.
1
Design Discovery
Design discovery is the initial stage of the design process of a custom LMS project, where a team creates user personas that represent various types of users who will interact with the product or service. User flows are created to map out how people navigate through different sections of a website or app, while low fidelity wireframes provide an early visual representation of what key pages might look like.
2
Technical Discovery
Technical discovery documentation is an essential part of any project, as it outlines the dataflow, architecture, technological sets and development/QA principles. It serves as a guide for developers to create a successful LMS product.
3
UX/UI Design
We create a user interface for each individual screen or page, ensuring that it is tailored to its specific needs. Our prototypes encompass animations, transitions, interactions, and adaptive design to accommodate different screen resolutions.
4
Development
Custom lms software development includes frontend and backend development in accordance with the design mockups. We work with both web and mobile applications using the latest technologies and tools to create an e-learning system that meets all our clients' requirements.
5
Quality Assurance
The QA team performs various tests to see if the code works as expected. Once all checks are completed successfully, we give our clients a bug-free LMS product that they can use for their business needs.
6
Post-release Support
Our QA and test engineers step in to ensure the software works as it should. We provide our clients with both manual and automated testing of website development services. Post-project monitoring and analytics helps our clients keep track of quality and implement necessary improvements, if needed.
Success Stories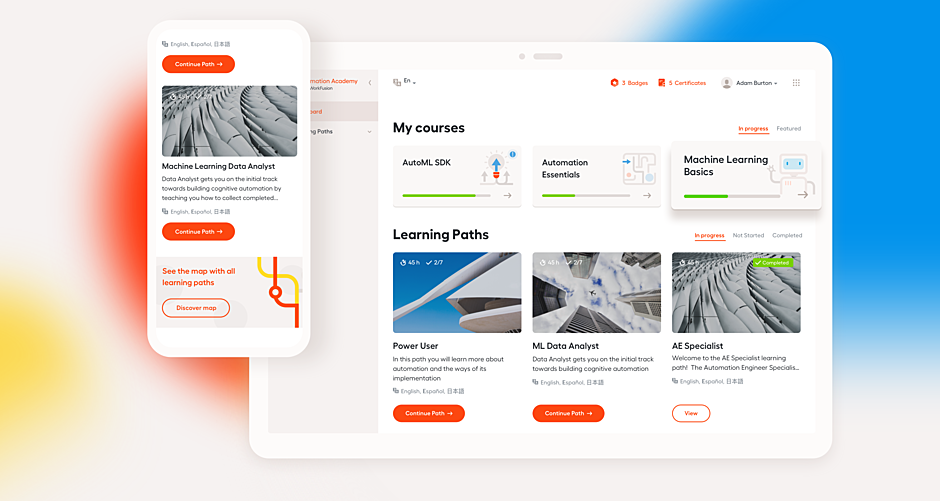 Automation Academy by WorkFusion
An e-learning project that included a UX/UI redesign for Automation Academy by Workfusion.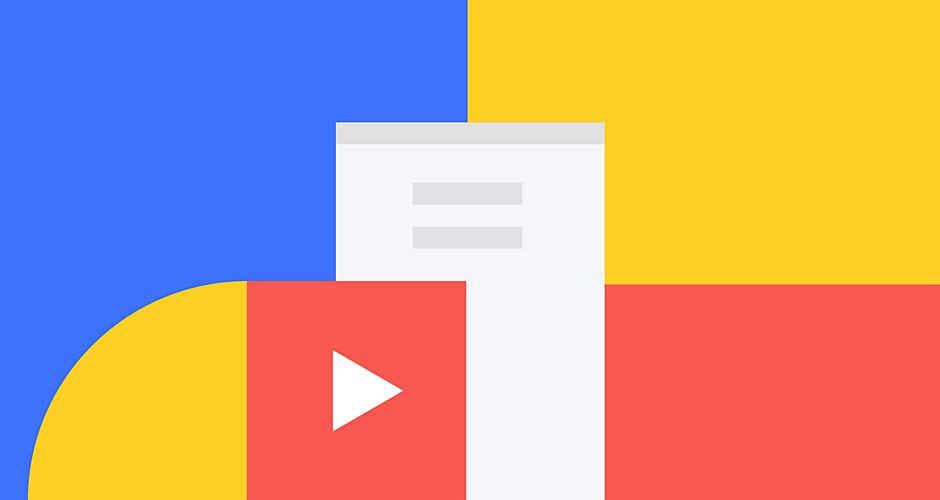 LMS for Marketing Courses
E-learning platform design and development for corporate marketing courses.
Frequently asked questions
In this section, we gathered the answers to the most common questions we get about our e-learning software development and design services at Agente.
What type of edtech solutions do you develop?
We can create e-learning platforms stacked up with anything from basic course building and management tools to webinars, quizzes and assessments, learning games, and e-commerce features.
How much does LMS development cost?
The exact cost of your LMS development projects depends on the complexity of the project and the number of specialists you hire with us. After you fill in a brief with project requirements, we can get back to you with a ballpark estimate.
How long does it take to make a LMS app from scratch?
At Agente, we are highly flexible in adjusting the timeline to each specific business case. The concrete terms of educational software development projects can vary from several weeks to several months depending on project needs.
What technologies do you work with?
We work with Python, Ruby on Rails, Angular, React, React Native programming languages. In Agente, we can also offer our own out-of-the-box LMS solution that can be customized upon request.
Our Insights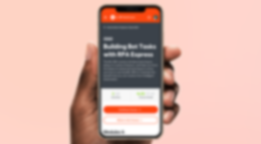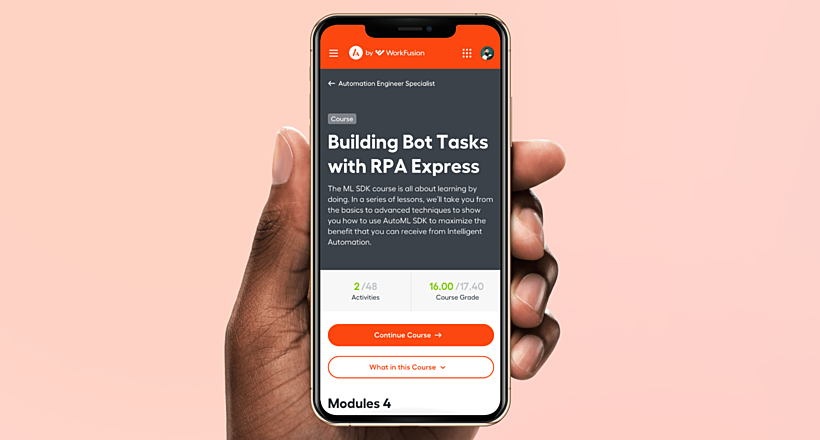 Microlearning is more than a buzzword! Let's find out all you need to know about corporate microlearning platform development, its benefits and features.
Let's talk
Is there a challenge your organization or company needs help solving? We'd love to discuss it.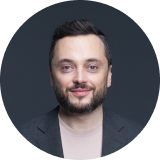 Managing Director, Partner
Andrew Terehin