Dedicated Software Development Team
A dedicated development team at Agente is a contract engagement model built around businesses that need to quickly scale up their internal design and development team or augment their resources with a special talent.
Challenges that we help to address
Reducing software development costs
Eliminate overheads with an external team.
The in-house project team requires extra expenses that include rent, infrastructure, insurance, bonuses, and more. We'll manage your overheads while you focus on your product's success.
Augmenting your team
Scale your team in a cost-effective way.
Not only do we build a full-cycle dedicated development team but also match our designers and engineers to the existing teams of yours to ensure you cover your project challenges.
Gaining specific expertise
Only qualified specialists to join your team.
If you need to leverage your in-house resources with specific expertise – frontend, backend development, QA, or UX/UI design, we are ready to apply the best practices around major domains.
Controlling your project deliverables
Agile approach to controlling your project.
After you start working with our team, you can be sure they'll be available as long as you need them, from phase 0 to the support stage, maximizing your project's profits, as needed.
Dedicated software development team services
Agente offers the dedicated software development team service for those of our customers who want complete control of the development process, as well as for those who want to outsource the project management to us.
Dedicated team managed by Agente
Agente builds remote dedicated teams that are engaged exclusively in customers' projects. When we perform people and project management, we are fully responsible for the results that our team delivers. You choose the level to which you would like to be involved in the project.Working with globally distributed teams of dedicated developers, we have honed our skill of team and time management by applying best practices of agile methodologies and tools.
Dedicated team managed by client
The other option is to hire dedicated developers for team augmentation. A dedicated team for software development managed by a client is a great solution for those who have a lack of necessary resources or domain-specific expertise in house.We have a pool of UX/UI designers, frontend and backend developers, testing and support specialists, available upon your request. You can scale up and down your team, as the project goes.
Our Process
Once the customers get our dedicated development team for hire, they are provided with instant access to our technology and domain skillset and mature software development processes and methodologies that can be adjusted to the customers' practices and methodologies.
1
Analysis
Initially, we deeply analyze your business needs and requirements and convert them into measurable goals. Then, we work out a clear plan that includes resources, scope, and a roadmap. That helps us to develop a product strategy for your application and synchronize tactical milestones, offering you an optimal team composition.
2
Team selection
After scrupulously analyzing your project goals, we shortlist the best candidates, send you their profiles, and organize interviews, so that you can be sure they perfectly fit your project needs. We have a strong pool of frontend and backend developers, testing specialists, and UX/UI designers, or can hire one specifically for your project.
3
Launch
The next step includes the project kick-off and setup. Once the customers start outsourcing their projects to Agente, they get instant access to our technology and domain skillset, ready IT infrastructure, and set-up software development processes that can be customized to the customers' practices and methodologies.
4
Operation
Collaboration with our dedicated development team means daily project updates via email and calls, regular demos, and steady operation review and adjustment. Together with a client, we set up clear KPIs to guarantee effective team performance and customer satisfaction. In the process, we can do relevant team adjustment for scalability.
Our Cases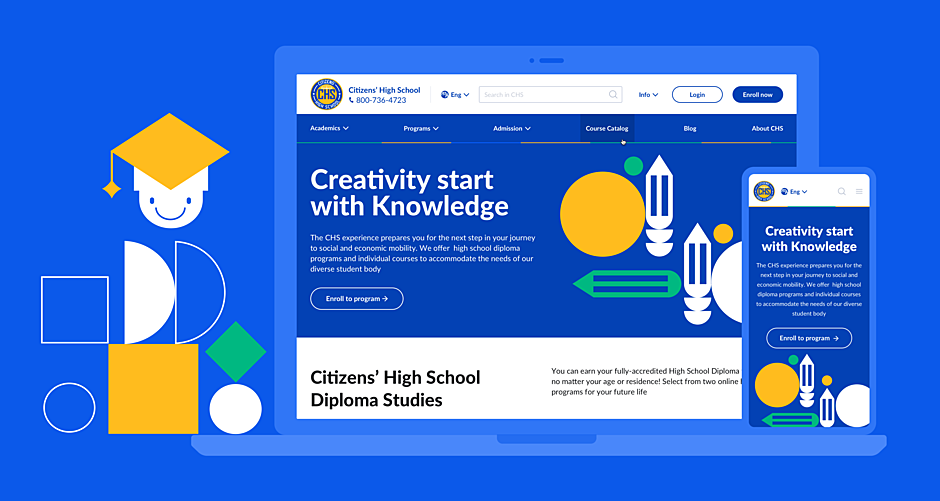 CHS — High School Website
CHS is a complex e-learning project that included the full range of UX research services as well as UX and UI design of the high school website.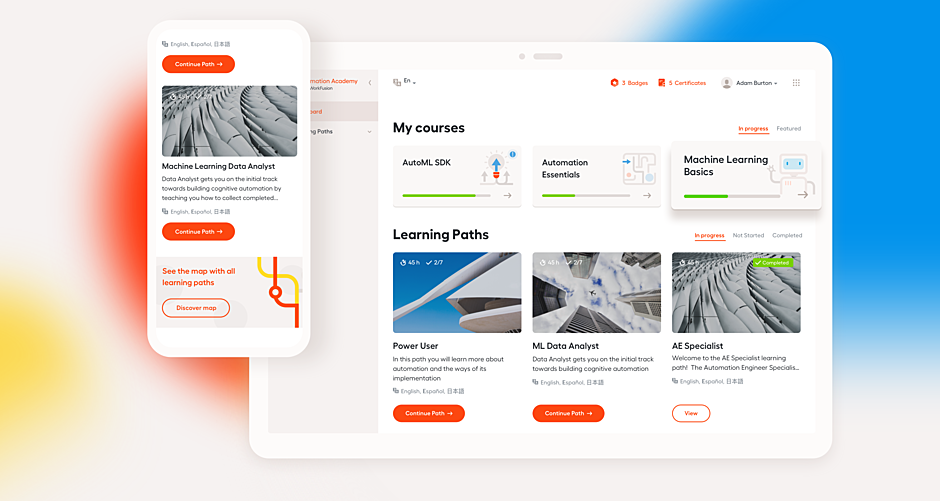 Automation Academy by WorkFusion
An e-learning project that included a UX/UI redesign for Automation Academy by Workfusion.
Let's talk
Is there a challenge your organization or company needs help solving? We'd love to discuss it.