Trip Tracker
Trip Tracker — Travel Mobile App
The goal of the project was to build an interface of the mobile application. The app would allow collecting the most vivid moments of user journeys or trips quickly and easily. Users would be able to gather the most interesting routes, places, and photos in one place. The interface would have a supporting role while the leading role would belong to the content and usability.
Having analysed the main competitors with similar business logic and model, we presented all the necessary use cases, developed click-through map and created a unique visual style and language of the interface. Additionally, we designed an interactive prototype of the future product.
FROM USER FLOWS TO COMPLETE UX PROTOTYPE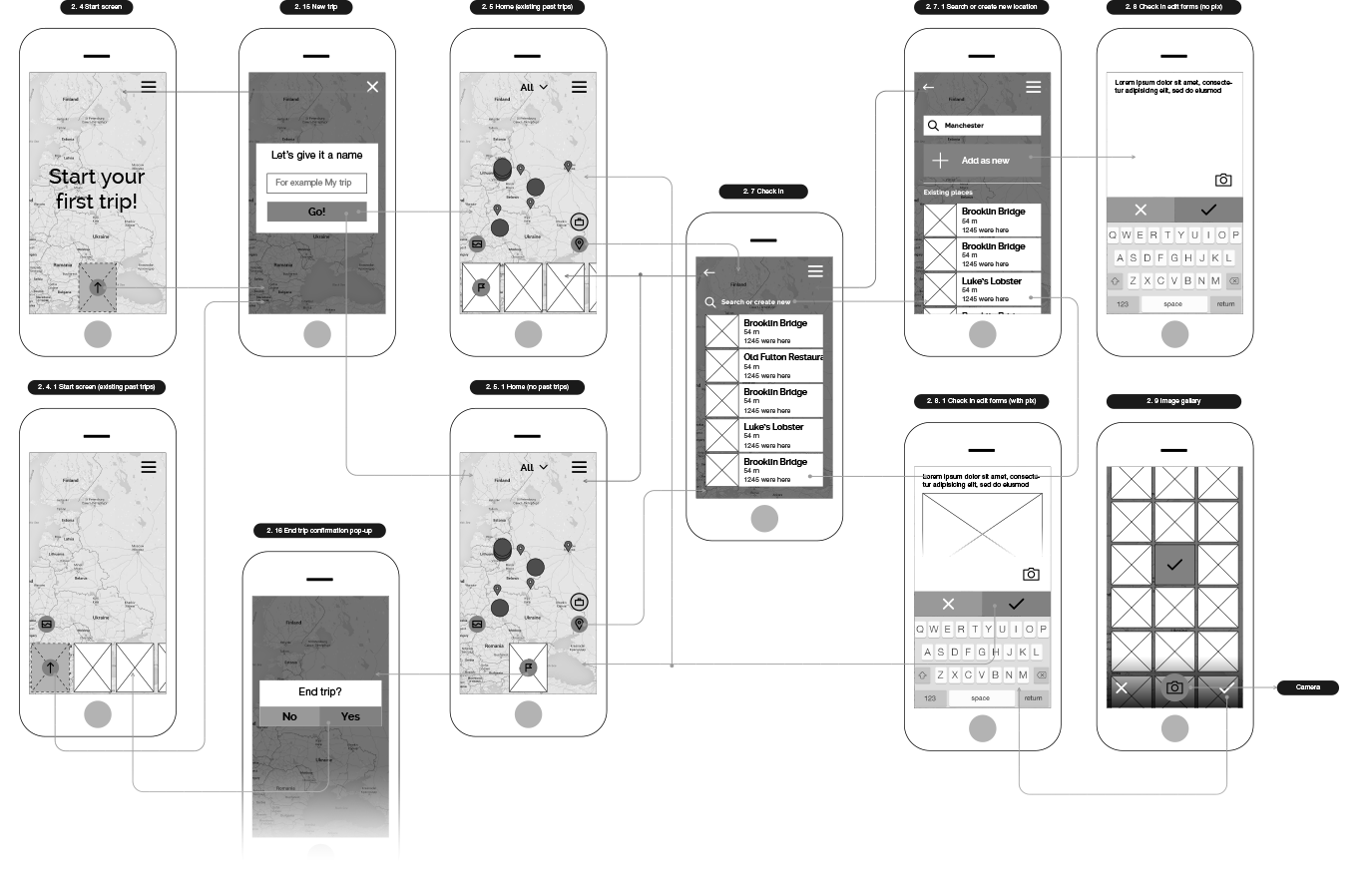 EASY STEPS TO LOG IN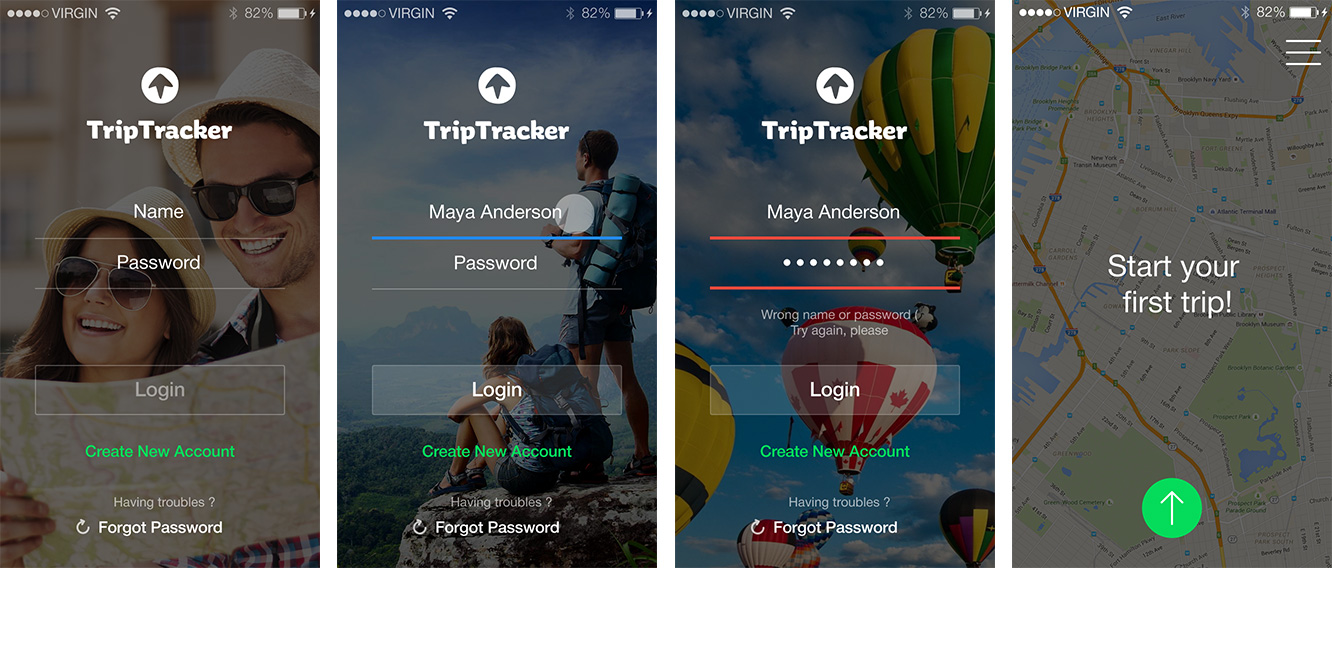 trips are arranged into groups
TRIP HISTORY
Active and past trips are arranged into separate groups so it is easy to manage them. A user can quickly switch between the trip view modes (a gallery mode and a check-in mode), edit or delete some information, end or continue the trip.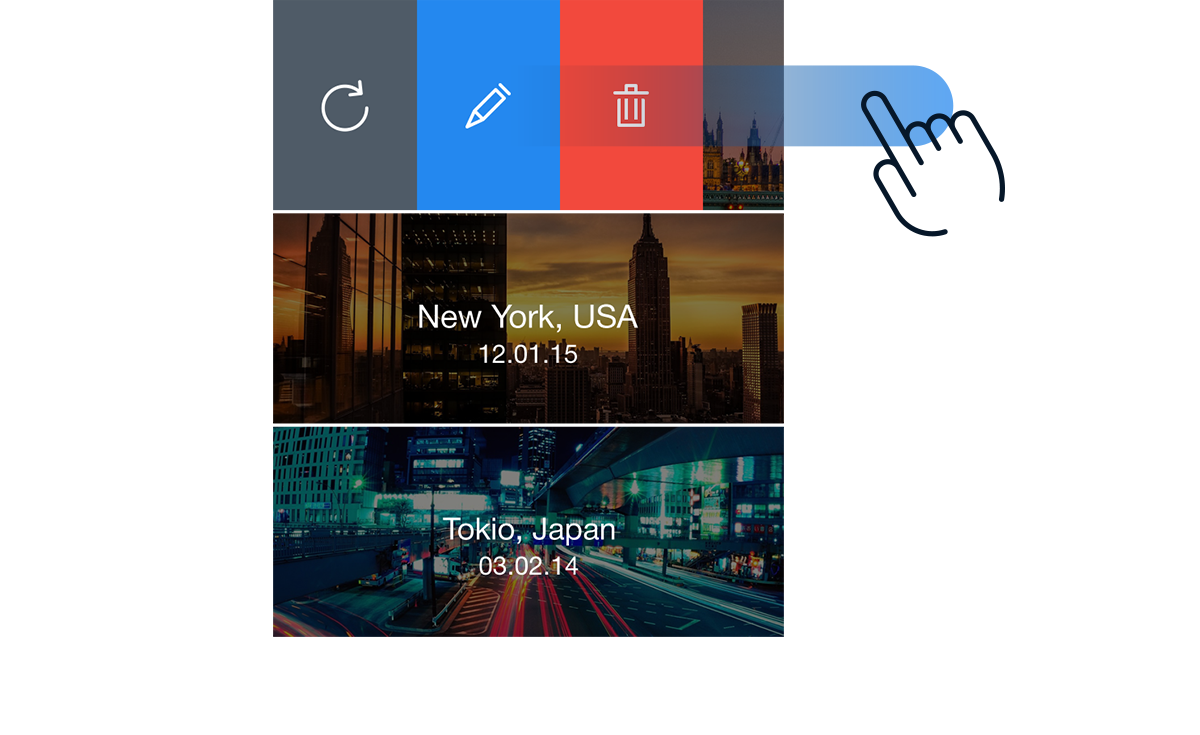 floating buttons to check-in and add photos

Adding check-in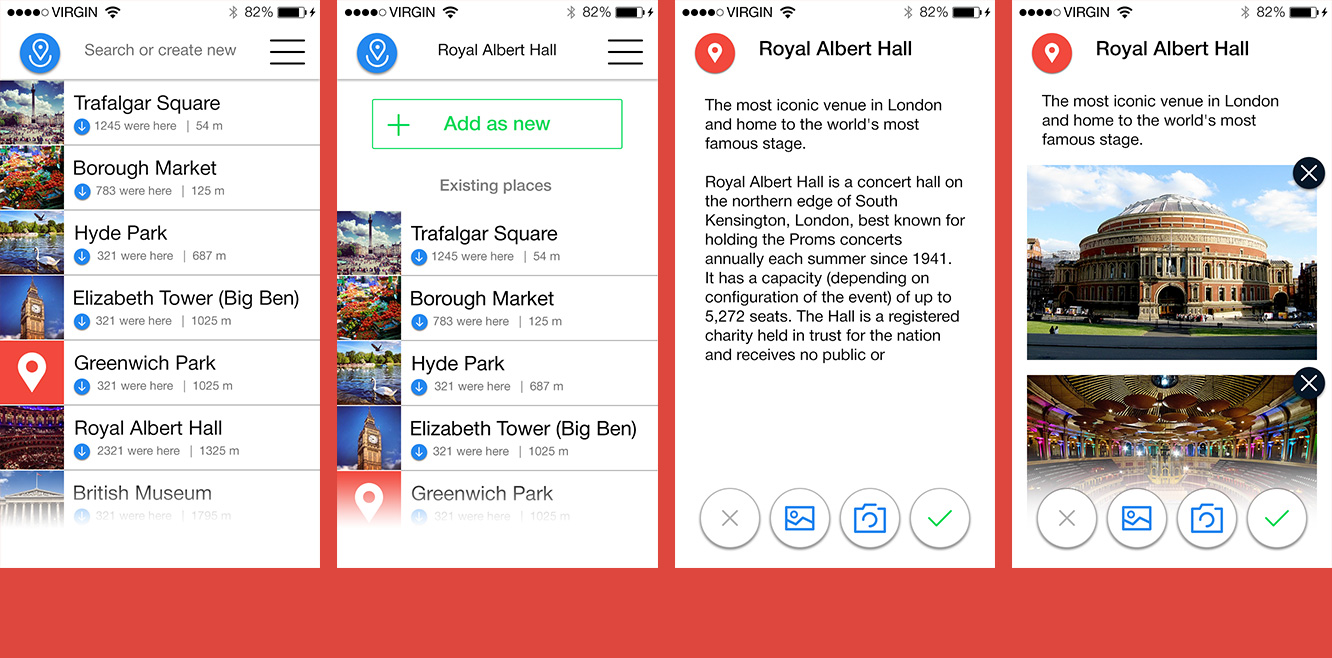 Photo gallery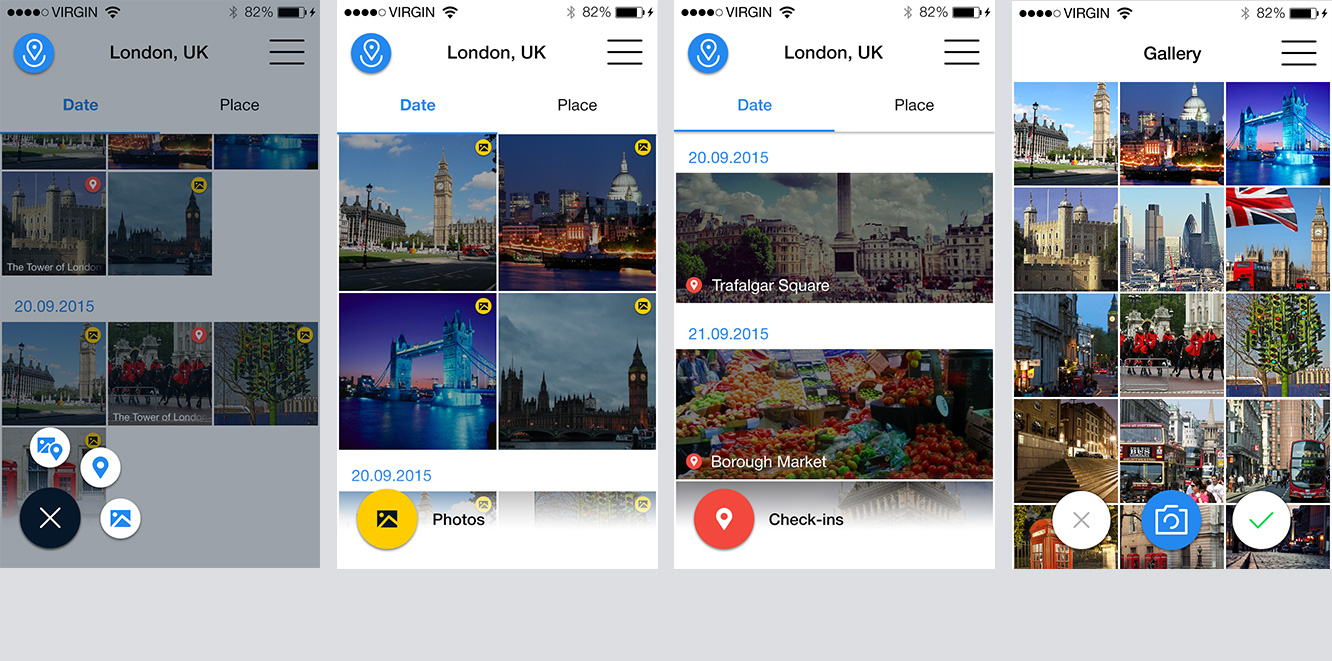 Let's talk
Is there a challenge your organization or company needs help solving? We'd love to discuss it.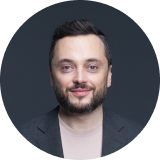 Managing Director, Partner
Andrew Terehin