10 October 2017
How to Successfully Launch a New Website?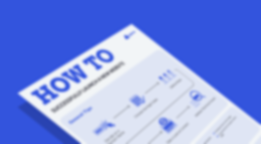 People become increasingly Internet-dependent, as by using this global system they can have answers to all questions at their fingertips, communicate with friends, watch online videos, and more. Businesses go to town on building their online presence, too. A website is a solid start for those enterprises that have embarked on this path. Yet, sites that are successful from the very beginning are like jewels, precious and rare, despite the fact that the number of websites surpassed the 1 billion mark a few years ago.
That is why it is so important to do everything properly when it comes to creating one more website. Focusing on the best web design principles and following "must have" steps will bring your website a little bit closer to success once it goes live. In order to help you with this, we have compiled a launching a website checklist so that you will be able to keep track of all the things that must be done prior to and after the launch in order not let the site get lost on the Internet. For your convenience, the checklist is divided into pre-launch and post-launch parts accordingly.
Pre-Launch Checklist
The pre-launch period is a significant milestone for a website. If it is carried out decently, a number of headaches that site owners may face can be eliminated. We grouped check-up list items into three categories (general tips, marketing, and SEO) to communicate a precise idea about how to launch a website successfully.
General Tips

Decide on a Domain Name
A website URL is the first thing that visitors see, and a domain extension that has a fine reputation (e.g., .com) can create a favorable impression before the user accesses the first site page. A domain name is a branding opportunity that can increase brand recognition in case it is catchy, unique and easy to pronounce and type. Consider utilizing keywords, as this will help you tell visitors what your website is about and support your SEO efforts. Do not make the name too long and try to avoid complex words, numbers, and hyphens in it.
| | |
| --- | --- |
| Don't | Do |
| www.environment-committee1.to | www.environmentcommittee.com |

Choose the Right Date
Don't be in a hurry when deciding on a date to launch a new website, be strategic and deliberate on the possible dates. The following factors must be considered: the amount of work left to be done, seasons (e.g., if the website belongs to a local Christmas tree seller), national holidays, a day of the week, and more. It's a good idea to make a list of action items to keep track of the project's progress. So, you will be able to postpone the launch if any problems pop up.

Define Roles
Make certain all the members of your team know exactly what roles they should assume once you launch a website. You don't want to see your sales manager uploading content to the site and your accountant talking to your customers via an online chat, right? So, double check that your employees know their responsibilities, and there is no room for misunderstanding.

Test, test, and test
No matter how beautiful your website is, it must function properly to deliver a positive user experience. If you want your site to be done and dusted, you'd better test it thoroughly first by making sure that:
Your site works correctly across different web browsers and devices (e.g. mobile phones, tablets, etc.). You can find some powerful testing tools here. If you have a separate mobile version, test it, too.

The website navigation is simple and easy to use. Navigation is one of the central aspects of usability. People don't want to lose their time figuring out how to make a journey through the site.

The site is accessible to all users, be they with disabilities or not. Take a look at this article, as it describes Web Content Accessibility Guidelines in detail.

Pages load fast. Google pays close attention to sites' speed (and mobile results in particular). If a site is slow, it will never get to the top of Google ranking. You can check performance by employing PageSpeed Insights.

The website is ready for surges in traffic. You must know exactly how many concurrent visitors your site can handle to get prepared for excessive loads.

Your site is secure. In 2017, an SSL certificate and HTTPS protocol are a must for websites. Other security recommendations must be followed, too.

Real users have been involved in testing. You and your colleagues are a part of the project, and your testers may miss something really important. For example, if you'd like to build a custom online education website, try to involve some Udemy or Coursera users to evaluate your website's ease of use and feature-richness.

Take a Look at Content
Marketers say that content is a king, as in the dog eat dog world valuable and unique information is like a gold dust. Employ a proofreader to review the content and edit it. Format the content properly by utilizing heading and subheadings, bulleted and numbered lists, spacing, etc.
Being a large part of any web page's content, images must be of high quality. If you have designers, ask them to create custom images that will make your site different from others. Utilize proper image formats and optimize them by obeying these rules.

Address Technical Issues
Don't want to deal with technical problems after the launch? Review your code to find any mistakes that you didn't notice by utilizing any of these website code validation tools.
Plan site backups, both manual and automatic ones. This will help you to escape from a nightmare scenario where you've lost important data. Schedule automatic backups with the help of various plugins and tools. You should also keep an eye on site uptime by utilizing site monitor apps and plugins. So, choose the one you like.
SEO
Make you site SEO-optimized by:
Preparing high-quality content where keywords are used

Employing header tags like h1, h2, and h3

Creating compelling meta descriptions and page titles. Utilize keywords whenever it is possible, and make page titles descriptive

Providing alt text for all the images

Incorporating links throughout website pages
Ensure that you have an up-to-date XML Sitemap that you can submit to search engines to be certain that they see all the pages of your site. Create a robots.txt file and check it several times to give right instructions about the website to web robots. You can also test your file in Google's robots.txt Tester tool.
Set up a Google Search Console that will help you detect errors in a timely manner. Install Google Analytics or similar tools to track website traffic, and remember to employ filters to exclude traffic from your office's IPs.
Create a favicon (e.g., by utilizing a free online generator), as it will not only help you in your marketing endeavors but also improve site's usability and indirectly affects SEO, as search engines and browsers seem to prefer sites with favicons to others.
Install an SEO audit tool that will assist you in tracking your rankings and doing crawl on a regular basis, analyzing your competitors, and more. SEMRush, Ahrefs, and Moz are some of the most popular ones, just to give you a hint.
Marketing
Is there a marketing plan for website launch on your list? If not, then it should be. Add the following things to it:
Create social media accounts to connect with visitors and attract new ones

Make an announcement one or two months prior to the launch by sending out email blasts, newsletters, publishing social media posts, and more.

Create a "coming soon" teaser page so that visitors could get acquainted with the site before it goes live. Include basic information about you, add social media links, showcase press mentions, and don't forget to include subscription form at least to inform people about the launch, etc.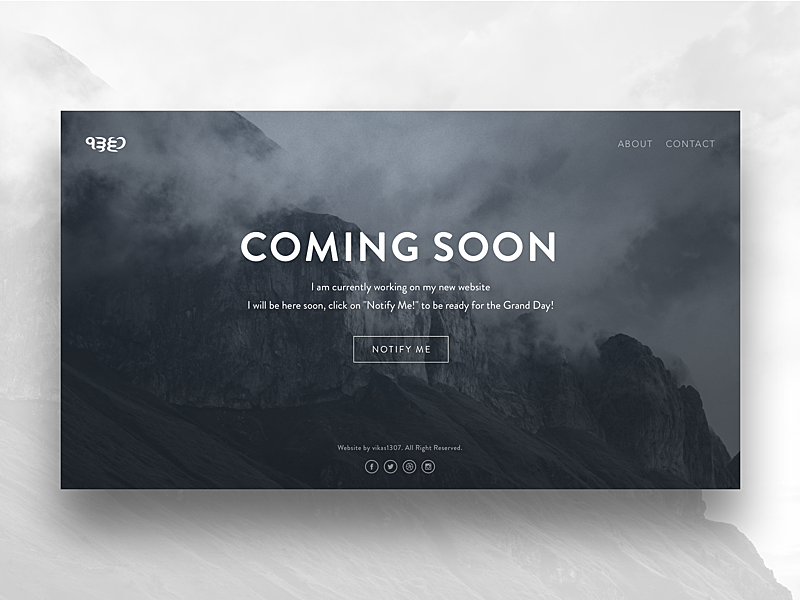 Source: Dribbble
Remind people about the website two weeks before launch

Prepare up to ten blog posts to publish them at least once a week if your site has a blog
Post-Launch Checklist
If you think that you will have nothing left to do after you launch the site, you'll be surprised. There is plenty of work to do.
Firstly, the website must be optimized for conversions,e.g., by using a call to action buttons in strategic places. We share our ideas with readers in this article. Feel free to use it a practical guide.
The post-launch stage is a difficult time for SEO, marketing, and copywriting teams since they are extremely busy. What do they do?
Start marketing and online advertising campaigns

Do a social media promotion

Write and publish press releases on other sites

Keep site content fresh and update it when needed

Optimize for search engines

Analyze the website statistics

Etc.
It is time to invite people to the website and analyze their behavior, get their feedback, and then make hypotheses on how the website can be improved, and then test them by doing, for example, A/B testing. There's always room for improvement but keep in mind that the changes you are going to make may require additional expenses so make sure they worth it.
Conclusion
Businesses are increasingly interested in establishing and strengthening their online presence. There is a website galore, and it is extremely difficult to create a website that people and search engines will immediately fall in love with. But if your patience and perseverance together with this check-list will help you to keep on track and eventually succeed.

AGENTE team has created easy-to-understand infographics with all the necessary steps of successful site launching: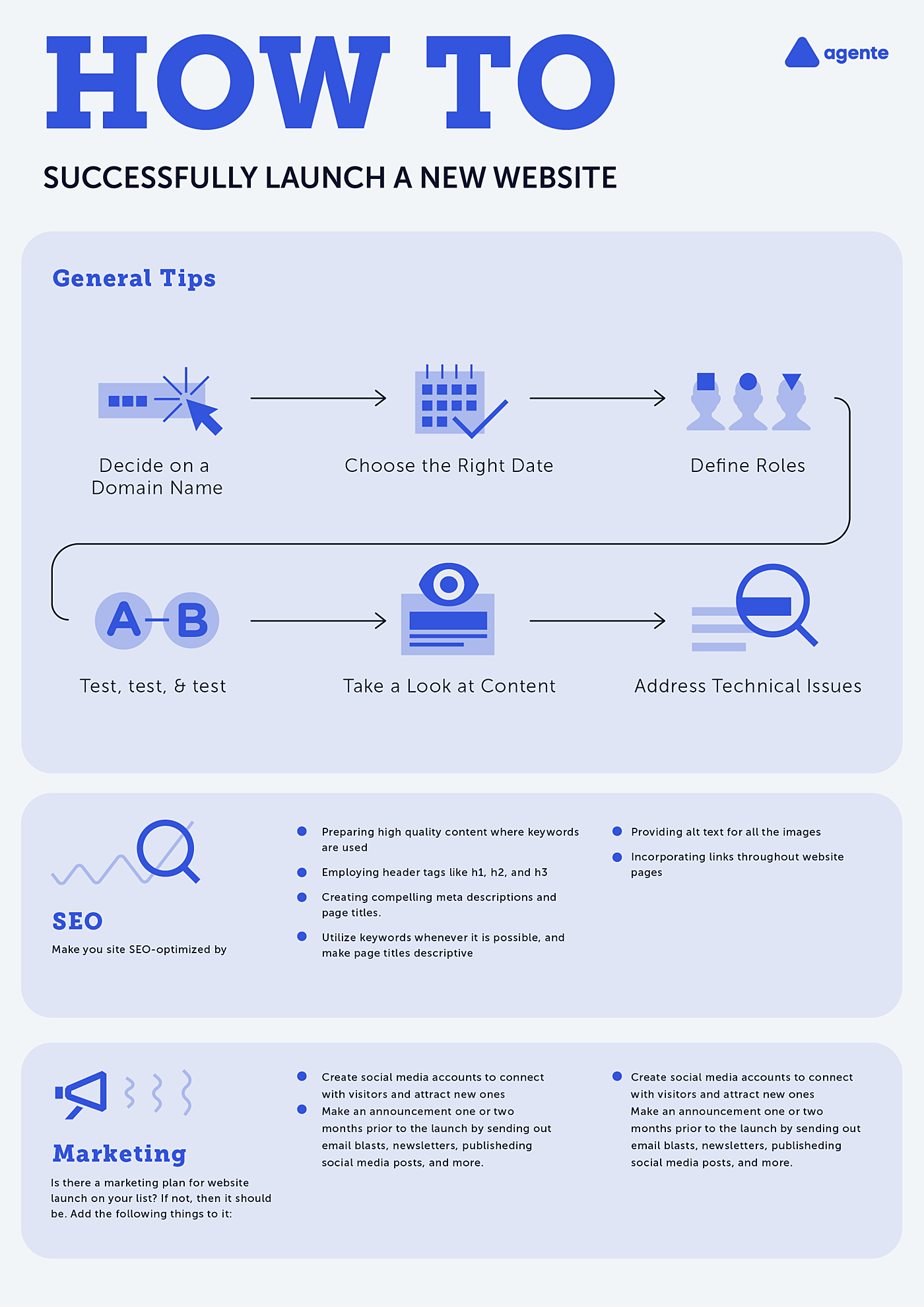 Those who know how to successfully launch a website can put all the pieces of the puzzle together and get to the top. These were the basic steps that site owners can take to improve their chances for success. You can contact AGENTE team and get more advice from a trusted source.
Rate this post!
936 ratings, average ratings is 5.0 out of 5
Stay tuned for news
Useful articles from our content team right to your inbox!
Let's talk
Is there a challenge your organization or company needs help solving? We'd love to discuss it.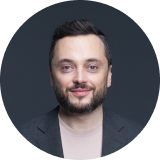 Managing Director, Partner
Andrew Terehin