16 August 2017
Agente Ranked As Top User Experience Agency By Clutch.co
No matter how complicated technology gets, successful business is still based on the foundation of relationships and customer service. At Agente, we know that every successful project needs to be based on a client's vision. Even our most innovative designs are moot if they don't resonate with the person on the other side of the screen.
With that in mind, we are thrilled to say that our products do speak to our clients. A few of them have shared their satisfaction and feedback with B2B ratings and reviews firm Clutch. Clutch helps small to mid-sized companies find the right technology firms and enjoy the dedicated project team advantages. Only the best companies with verified customer reviews are highlighted on their website, so it is a huge honor to earn a spot as a Top User Experience Agency.
Since it's the praise of our clients that got us noticed, here are a few of their comments that earned us a spot on Clutch's list:

"One thing we particularly appreciate about AGENTE is their creativity and the fact that the team is very much in touch with what's going on in the digital world. When it comes to digital communication, AGENTE is very good at creating designs that feel current and fresh." — CMO, Kommunion Inc.

"They're very professional. You give them a project, and they quote you a price and get it done in a timely fashion." — CEO, True North Business Exchange

"They are a very good team of professionals. They are very responsive. They're always willing to make any adjustments that we need. They never get offended if we don't like something or ask for another round of revisions. Everything you see on our website is all done by them." — Marketing Director, National Pizza Chain
We are thrilled to be highlighted on Clutch and we are honored by the high praise that our clients took the time to share. We're so proud of our hard-working, creative team and we love bringing our clients' projects to life. Together, we're making great things happen! To learn more about Clutch and to read our client reviews in full, take a look at our Clutch profile.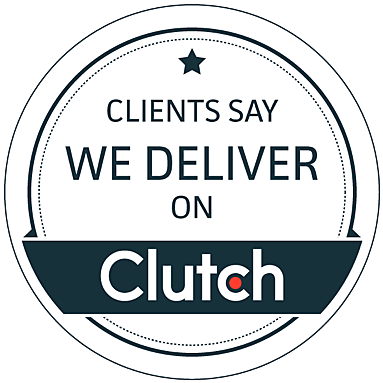 Rate this post!
189 ratings, average ratings is 4.6 out of 5
Stay tuned for news
Useful articles from our content team right to your inbox!
Let's talk
Is there a challenge your organization or company needs help solving? We'd love to discuss it.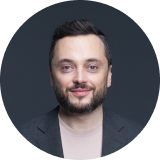 Managing Director, Partner
Andrew Terehin