03 June 2021
Agente Opened a Front Office in Gdansk!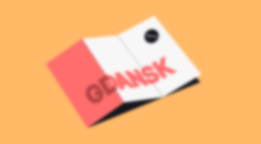 Design-driven software development company Agente announced today the opening of its new front office in Gdansk, Poland!
Gdansk location puts Agente close to their European and Scandinavian customers that it serves in eLearning, Healthcare, PropTech, Media, Retail and other industries. Being focused on custom Web and Mobile applications design and development they have taken a next step in their strategy.
"Thanks to our presence in Poland, Agente can establish even closer ties with our European and Scandinavian clients and is better positioned to grow globally. Gdansk has a great location that makes the Agente team more accessible and flexible", said Andrew Terehin, CEO at Agente. This way the company slightly changes the strategic positioning in the direction of nearshoring for European and Scandinavian countries what brings more credibility to the collaboration.
Agente CTO, Oleg Romeyko, also shared: "One of the reasons why we have chosen Gdansk for our new office was the fact that it has a strong IT hub and a huge talent pool thanks to a lot of technically-oriented universities. Many international IT companies are located there and we are happy to join!"
If your company is seeking for reliable IT partner for full-cycle or partial development of your IT solution, the Agente team can be reached at:
Email: hello@agentestudio.com
Address: ul. Szafarnia 11, lok. F8, 80-755 Gdańsk / Polska
Rate this post!
155 ratings, average ratings is 4.8 out of 5
Stay tuned for news
Useful articles from our content team right to your inbox!
Let's talk
Is there a challenge your organization or company needs help solving? We'd love to discuss it.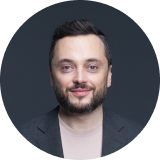 Managing Director, Partner
Andrew Terehin