14 May 2020
What is an Online Patient Portal and Why Your Clinic Needs One?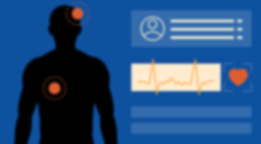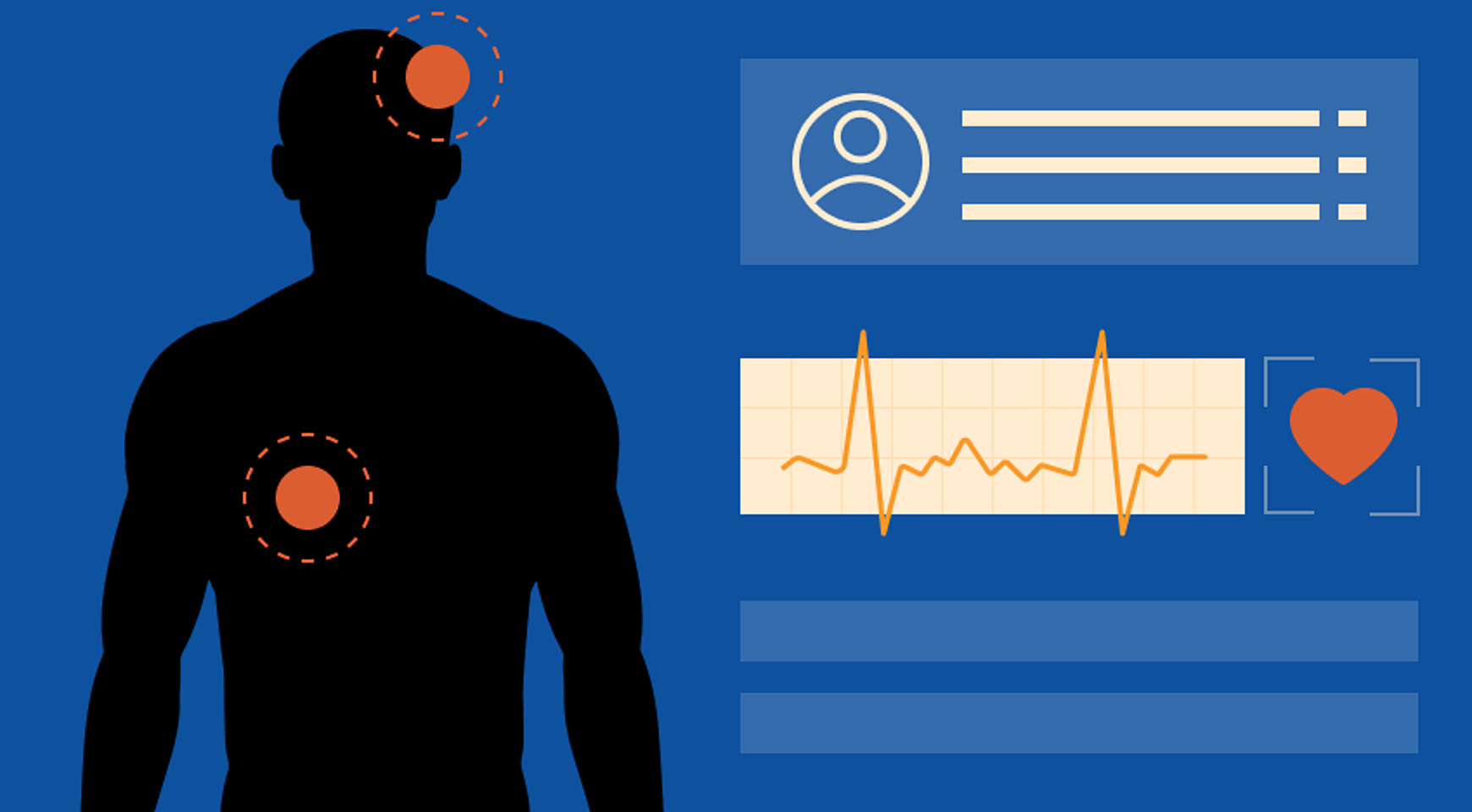 Technologies have transformed the healthcare sector in numerous ways, but mainly through digital innovations. And it's not only about new devices and enhancing medical practices with faster drug research and production, but also in the industry of personal healthcare. In particular, patient portal development can significantly improve relationships between doctors and patients.
According to Verified Market Research, the global patient portal market is expected to skyrocket from USD 1.94 billion in 2018 to USD 7.34 billion by 2026.
After the COVID-19 pandemic, the demand for online patient portals increased significantly.
Agente decided to take a closer look at this phenomenon according to its experience and talk more about online patient portal software development, its benefits, features, and challenges.
What is an online patient portal and how does it help?
An online patient portal is a secure online website that gives patients convenient, fast, 24-hour access to personal health information from anywhere with an Internet connection. Those apps collect a lot of data that is being analyzed by AI and big data analytic tools, which allows them to provide personalized treatment and care for patients.
According to the World Health Organization, chronic diseases have been projected to account for almost three-quarters of all deaths worldwide in 2020. A study by Kaiser Permanente revealed that online patient portals alone can improve preventive and chronic disease management by nearly 10% for some conditions.
Other studies confirm that these types of healthcare IT tools generate patient loyalty and increase patient satisfaction and engagement.
What are the benefits of an online patient portal?
Patient engagement and satisfaction continue to emerge as a growing theme in healthcare since the advent of value-based care. Here is what makes an online patient portal app great for both patients and providers.
Better patient communication
The portal allows patients to accomplish tasks that would normally require long phone conversations. Patients can share important information, such as clinical summaries or educational materials, and request appointments, referrals, and prescription refills. It increases the efficiency of clinical staff, allowing them to focus on the patients who have the most urgent care needs and questions.
Streamlined patient registration and administrative tasks
With patient portals, people complete registration forms electronically before appointment check-in, which keeps front-office work efficient. Now, the front office staff can focus on the patient in front of them. It ensures that by the time the patient reaches your clinic, they feel comfortable with the administrative side of things. The only remaining questions are medical.
Greater focus on patient care
Physicians are less distracted since they can access and share patient information electronically. They don't need to page through the patient's chart to find the information needed. Instead, they can focus solely on providing a higher standard of care.
Improved clinical outcomes
Since patients get a more convenient way to perform such tasks as requesting repeat prescriptions and referrals or booking an appointment, they become more compliant. When patients follow doctors' orders, clinical outcomes improve.
In 2019, the Journal of Medical Internet Research published a study of patient portals and how they facilitated the work of healthcare providers. According to 58 articles on patient portals reviewed in the study, the systems enabled the easier discovery of medical errors, improved adherence to medications and overall patient engagement, and streamlined patient-provider communication.
Optimized medical office workflow
Giving patients online access frees medical staff from writing down prescription requirements, scheduling appointments, reporting on lab results, and taking messages for physicians.
Patients increase engagement in and ownership of their health. If a patient has a chronic condition that impairs their ability to visit the surgery in person, the online portal is the place to discuss issues and answer questions. It increases the patient's ability to engage in their care.
24/7 access to EHR
An online patient portal app gives unlimited access to logically arranged patients' health records. What's more, medical staff can effectively track any changes in them and update the treatment course.
Challenges
Even if healthcare providers offer patient portal access, that doesn't mean all patients access their health information. Online patient portals may be lagging behind consumer desires for digital engagement. Below are the major challenges that patient portals face, which prevent them from becoming a comprehensive hub in which people can engage in their care.
Patients are reluctant to adopt these systems
Healthcare providers might be aware of the health perks of using a patient portal. Yet, patients are seldom as excited about the portal as the providers are. Portals are sometimes viewed negatively because providers struggle to establish the notion of their obligatory use. While using the portal, patients get frustrated by the confusing interface of the app. Often they just don't know how to use the system, receive a response to a query, or upload images for doctors to see. Patients are regularly overwhelmed with automated emails and clinical notes with medical jargon.
Here are the tips to encourage patients to adopt the online patient portal:
Register patients in the office. Before or after the appointment office staff can help to sign up and demonstrate how to navigate.

Advertise the portal. Hand out flyers or informational brochures to patients explaining how the portal will help patients and how to sign up. Display promotion posters throughout the office.

Encourage and educate patients to use the porta during visits. Patients trust their providers and can be persuaded in person.

Share exclusive clinical data. For example, share lab results only via an online patient portal.

Ask for feedback. Ask patients about their portal experience, and what they particularly like or dislike, so that you can change or add some features.
Healthcare data security concerns
Healthcare organizations that decide to build their own applications must adhere to strict security regulations stated in the Health Insurance Portability and Accountability Act of 1996 (HIPAA). This aims to keep personally identifiable information (PII) and health information (PHI) safe and secure.
Another data concern is that healthcare organizations have to ensure interoperability. This means the patient portal or any health tool must be able to interact with other systems for faster and more transparent data exchange.
Due to the scarcity of internal IT resources and the wish to comply with security regulations, many healthcare organizations use third-party vendors to build their online patient portals. However, you should be aware that if a vendor commits violations, you won't be exempt from penalties. Healthcare providers should sign a HIPAA Business Associate Agreement (BAA) with their vendors to allay compliance concerns.
Online patient portal features
To make an online patient portal useful for both patients and healthcare providers, consider including the following features:
For patients
Patient registration – to create a profile and input all necessary information through a tablet or computer.
Appointment scheduling – to set appointments with more than one doctor and location. Patients should be able to choose a time and day.
Patient customer service – to find help if patients can't understand how to use a particular feature.
Prescription refills – to request a repeat prescription without the need to see the doctor.
Patient EHR – to quickly refer to clinical records and share it with physicians.
Physician profile – to keep track of your physicians' specializations, accreditations, and billable hours. Patients should be able to browse through the directory and choose the physician best suited to their concerns.
File repository – to view, download, or transmit laboratory test results and medical data to an external third-party, such as another healthcare provider, a caregiver, or an app.
Financial functions – to make online payments, view e-statements, receive receipts, and check billable physician hours.
Notifications – to receive reminders about upcoming appointments, prescription refills, follow-ups, and laboratory schedules.
Secure direct messaging – to communicate with healthcare providers directly via direct messaging, emails, and file exchange.
For healthcare providers
Patient management – to access medical records, including EHR, dates of previous consultations, physician notes, and prescriptions. Physicians can also use this feature to keep track of the patient's biometrics.
Dashboards/Reports –to summarize the metrics of the clinic or physician, such as the number of patients seen in the last months and extra hours.
Notifications – to receive reminders about upcoming appointments, repeat prescriptions, follow-ups, and laboratory schedules.
Secure direct messaging – to communicate with patients directly via direct messaging, emails, and file exchange.
Custom vs off-the-shelf healthcare IT apps
There's always a temptation to buy a ready-made solution to save time and money. However, the desired result may not be achieved. Out-of-the-box patient portals may not be the best fit for your organization, especially if you are a small-town practice.
Ready-made healthcare apps often contain a lot of features you don't need and lack the ones you do need. This can result in incompatibility with your current workflows, which confuses both employees and patients who won't use the system whatsoever.
Only a custom-built solution addresses all the needs of your organization. If an off-the-shelf solution is not customized to a particular healthcare system, the system needs to adjust itself to recurring solution updates. It's not convenient and also costs money.
It is worth mentioning that ready-made solutions are often bought on a subscription basis, which will eventually cost several times more than a custom platform.
Examples
Take a look at the examples of the best healthcare website designs, namely online patient portals. General practitioners and primary care providers can set up an account in the patient portal to offer their patients secure online communications. The portals support such features as:
Online booking

Secure Messaging

Resource sharing

Video consultation software (in-app or via text or e-mail)

Form completion to assist in triaging

Payment functionalities (e-invoicing, payment on the video screen, etc.)

E-prescriptions (coming soon)
COVID-19 portal
Mayo Clinic
With Patient Online Services, a patient can manage their records, results, and appointments and review what their doctor told them during the consultation.
Mercy Health
MyChart patient portal allows patients to access information about the care they receive at any Mercy Health facility or physician's office.
How Much Does It Cost to Develop a Patient Portal?
The cost of developing a patient portal software depends on the complexity of the solution, the number, and expertise of the team members involved, and the hours spent on creating the solution.
For the most basic patient portal software development, you might need at least 2 developers (one for the front-end and one for the back-end). The team must also include a project manager and QA specialist. Optionally, if you're looking for a deeper market approach, business analysts might be necessary.
Depending on the technological profile and the size of the team, this type of project will take from 3-6 months. It's more cost-efficient to hire the agency instead of paying each separate freelancer.
The usage of the ready solutions and templates can save development time and budget, while custom patient portal development will definitely take longer, and require more qualified developers, though it's also more flexible and provides more freedom.
Another important point to pay attention to is the location of the development team. For example, the rates of programmers from North America are usually 2-2,5 times higher.
Overall, the minimum price for the patient portal development starts from around $40,000.
Though the estimation without knowing the project details, preferences, and requirements is barely possible. Get in touch with Agente to get your precise project estimation.
Agente experience
Agente is familiar with the patient portal software development and has been working on a patient portal app that allows for storing patient records, editing, and sharing patient check-up history, and making notes in a matter of a few taps on a screen.
We created a clear intuitive design to avoid users' confusion and make it easy for everyone to use the solution. The patient dashboard has all the necessary fields, such as visits, check-ups, appointments, etc., while still being easy to understand and not overloaded with details.
Despite this, we've been working with AI predictive systems and know how to make the digital system to collect and analyze big data be it futuristic events or the estimated duration of the symptoms development or prescribed treatment.
The Agente team has a wide experience in different fields of development, which makes us confident about the service we offer and the solutions we create.
Takeaway
The reason why patient portals gained so much popularity is easy: it helps to bring healthcare services closer to the customers. The digitalization of medical workflow streamlines the work of healthcare providers and allows patients to be more engaged with their care team. However, it's important to understand that the system's efficacy depends on several factors:
Comprehensive feature set\How these features are presented and whether they are convenient to use

Easy onboarding and help with operating the patient portal

Data security compliance.
We tried to shed light on the benefits of patient portals. Maybe your healthcare organization doesn't have one yet? Or maybe you want to switch from an off-the-shelf solution to a flexible and up-to-date patient portal? If so, read more about our healthcare software development services.



FAQ
Can I hire your team to develop a custom online patient portal?
We would be pleased to help you develop a custom online patient portal and can guide you through the whole process. Our full-stack team is ready to start working on your project straight away, delivering the results in short iterations.
What features to include in your patient portal solution?
The main features will include patient registration, appointment scheduling, input and synchronization of the medical information, patients and doctors' dashboards and notifications. In each case the features may vary, that's why we advise to decide the details of the patient portal after in-depth business and market analysis.
What systems have to be integrated with the online patient portal?
The integrations with other services for your patient portal software depend on the details of the business. For the standalone patient portal of a small private lab or a private medical office, it's not always necessary to have any, while solutions for hospital management systems will include connection to the databases, payment gateways, geopositioning services, etc.
Rate this post!
468 ratings, average ratings is 5.0 out of 5
Stay tuned for news
Useful articles from our content team right to your inbox!
Let's talk
Is there a challenge your organization or company needs help solving? We'd love to discuss it.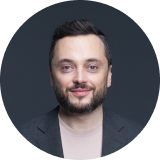 Managing Director, Partner
Andrew Terehin