23 July 2019
AGENTE Recognized as Top UX Designer in Belarus and the UK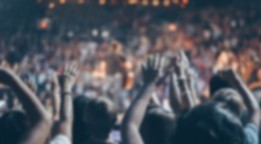 AGENTE Recognized as Top UX Designer in Belarus and the UK!
Did you know that 75% of a person's judgment on a website is based on user design? Moreover, a user's first impression of a company is 94% based on design. With design being so important to your company's reputation, it is important now more than ever to have a sleek and efficient website.
We are an experienced team of UX designers as well as web and app developers who have helped countless businesses create their online presence, and we will do the same for you. We have worked with brands and startups for 10 years now, always delivering the highest-quality design for different products, be it a website, mobile app, or a POS interface design.
But you don't have to take it from us, our happy customers have left us reviews on Clutch, a B2B ratings and review firm. We have been given an excellent score of 4.8 stars and consequently have been named among the leading UX designers in the world!
We are so thankful for our customers for taking the time to leave us reviews and for helping us achieve such amazing recognition.
Our Managing Director wants to thank our clients once again, in his own words:
"We always listen to our customers and advise them on how to reach their business goals and improve our collaboration. Our success is measured by how our clients feel about their experience with us. We value long-lasting relationships and strive for the happiness of our clients. Our clients' reviews inspire us to move on and do our work even better." – Managing Director Andrew Terekhin.
To give some background on our clients, we recently worked with an energy firm to help with web design and development. We worked with the internal team to identify key components of the site such as fonts and colors and we continue to work on the site to improve UX/UI!
An executive at Constant Energy Capital said that we were communicative and always made deadlines.
"After telling them what I wanted, they built the website to my specifications within the first or second round. The partnership was so good that we plan to continue working with them." – Executive, Constant Energy Capital.
In addition to Clutch, we have been featured on one of its sister sites, The Manifest, as one of the top user experience designers in Belarus!
You can also find us on Visual Objects, a portfolio-sharing platform for creative design firms that has posted us under top UX designers in the UK!
Thank you once again to all of the loyal clients who have worked with us and helped us earn such amazing titles. We appreciate you more than you know.
We would love to work with you! Come by our website and get in contact to learn more.
Rate this post!
590 ratings, average ratings is 4.7 out of 5
Stay tuned for news
Useful articles from our content team right to your inbox!
Let's talk
Is there a challenge your organization or company needs help solving? We'd love to discuss it.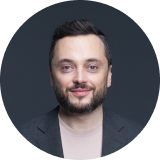 Managing Director, Partner
Andrew Terehin