03 December 2019
AGENTE named Top Global B2B Company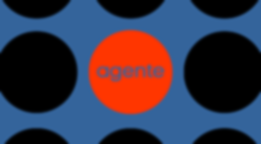 At AGENTE, we pride ourselves on keeping up with the latest trends, from liquid graphics to brazen typography. Every year Clutch publishes a list of the top 1,000 highest-ranking service providers on their site called the Clutch 1000. We are proud to announce that AGENTE has made the 2019 version of the Clutch 1000!
Not only have we made the list, but we are also ranked #829 out of the more than 160,000 companies on Clutch. That puts us in the top 1% of service providers on the site! We are one of over 45 companies on the list with a focus on UI/UX design. AGENTE is also one of over 50 companies based in New York, New York!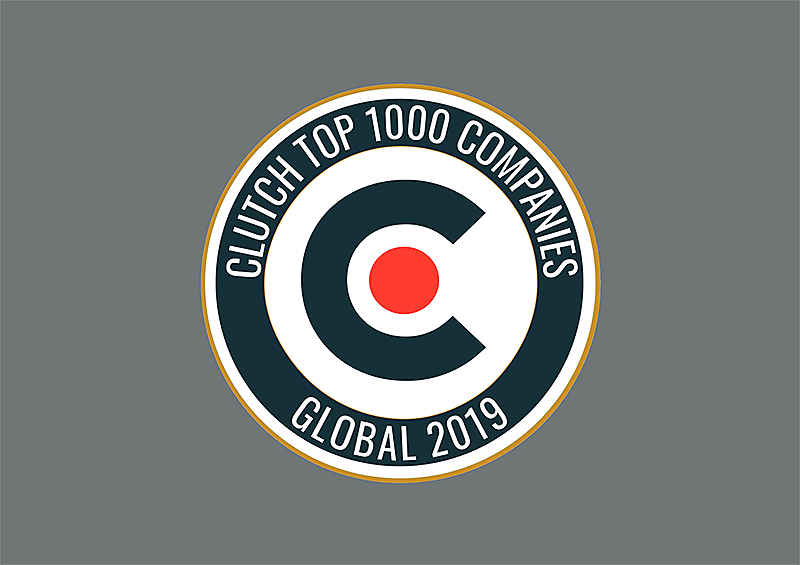 Clutch, a B2B market research firm, rates and ranks companies to give industry recognition for providers that go above and beyond in their market. Their independent team interviews the past clients of companies on their site to ensure all feedback is verified. We are thankful to all of our clients who left us reviews on Clutch, making this award possible!
Looking for more? Clutch has two sister sites, the Manifest and Visual Objects. The Manifest guides users through the buying process, providing shortlists of companies and business survey data to ensure customer satisfaction. We are ranked a top UX/UI designer in Belarus on the Manifest! Companies can also use Visual Objects as a resource to increase their market presence. The site is a portfolio resource that helps users find the best fit for their next project.
We are thankful for everything 2019 has brought, from wonderful clients to exciting new projects! At AGENTE, we are looking forward to what 2020 will bring! Check out our Clutch profile to learn more or get in contact with us directly!
Rate this post!
968 ratings, average ratings is 5.0 out of 5
Stay tuned for news
Useful articles from our content team right to your inbox!
Let's talk
Is there a challenge your organization or company needs help solving? We'd love to discuss it.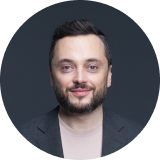 Managing Director, Partner
Andrew Terehin