01 March 2019
AGENTE Announced as Top Mobile App Design Company Of 2019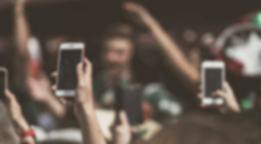 We are happy to say that Agente was included in the top mobile app design companies list by Mobile App Daily!
Mobile app design has always been a competitive space but Agente is well positioned to address this competition. Apps are a big deal today so we strive to make our products engaging, beautiful and user-friendly.
That's what guys from Mobile App Daily write about us:
"Their team of designers knows how to design mobile applications in such a way that can gain maximum engagement by the targeted users.
One of the reasons Agente's team is able to produce a unique interface is the IA (Information Architecture) development approach that also ensures the consistent flow of users towards the mobile application."
Thanks for your appreciation that helps us to develop!
Rate this post!
671 ratings, average ratings is 4.8 out of 5
Stay tuned for news
Useful articles from our content team right to your inbox!
Let's talk
Is there a challenge your organization or company needs help solving? We'd love to discuss it.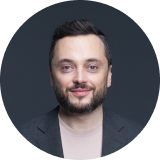 Managing Director, Partner
Andrew Terehin